I'm linking up for the first time with Fabulous in First's Smorgasbord! This is such a great blog for me because I'm really, really random! And this week has been full of all kinds of fun random!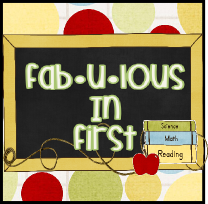 For my first random:
This one is so super exciting for me because I've been waiting for a long time! I finally got my new kitchen floor. Every room in my house is hardwood but I have lived for 6 years with carpet in my dining room. (my dining room and my kitchen are connected) Here it is, :)
Number Two:
My daughter O and I made white oobleck! It kept her entertained for hours! What an amazing opportunity for language!



Number Three:




I've spent a lot of time searching for classroom decor and activities! Here's a few of my favorites with links!


What do you think about hanging sight words from the ceiling? Kind of a cool idea... huh?
Number four:
We've spent a lot of time at the pool! Having fun in the sun!
Number five:
Last, but not least. I've put another product in my TpT store! I'm slowly but surely adding more products. Wow! This certainly is not an adventure that happens over night! Maybe I'll link up next Sunday with another product. Could be an interesting challenge!
Have a fabulous week! See you next Sunday!