Guest Blogger: Nancy Alvarez from Teaching with Nancy
Hello everyone! Tara is not here today, she's invited me to share a little something I have learned about QR codes with you. My name is Nancy Alvarez from
Teaching with Nancy
. I am an assistant principal on an early childhood campus in Texas. I met Tara in a teacher blogger group. I am thankful to have met Tara, she is an amazing educator and teacher leader.
I don't know what your experience is with QR codes, but I hope by the time you finish reading this post you will be excited about using them with your students. Today as per Tara's request I will focus on how you can use QR codes to help develop students' phonological awareness. I'll share some ideas, resources and then give you all the information you need to create your own QR codes.
Audio QR Codes
QR (Quick Response) codes can be scanned using a free app on any smart device. For phonological awareness activities, I create QR codes with audio. Basically, students scan the QR code with their smart device and listen to the recording. When I learned how to do this I got pretty excited. Just think about it for a moment, the possibilities are endless. You can record anything and in any language.
Try it out for yourself!
I am a visual person to a fault. If you are anything like me, you need to see it and try it out yourself to understand exactly what I am trying to describe to you. If you don't already have a QR code reader on your smart phone or table, download one. My favorite QR reader is called
QR Code Reader and Scanner
, it is free and works great.
Here are a few examples for you to test out.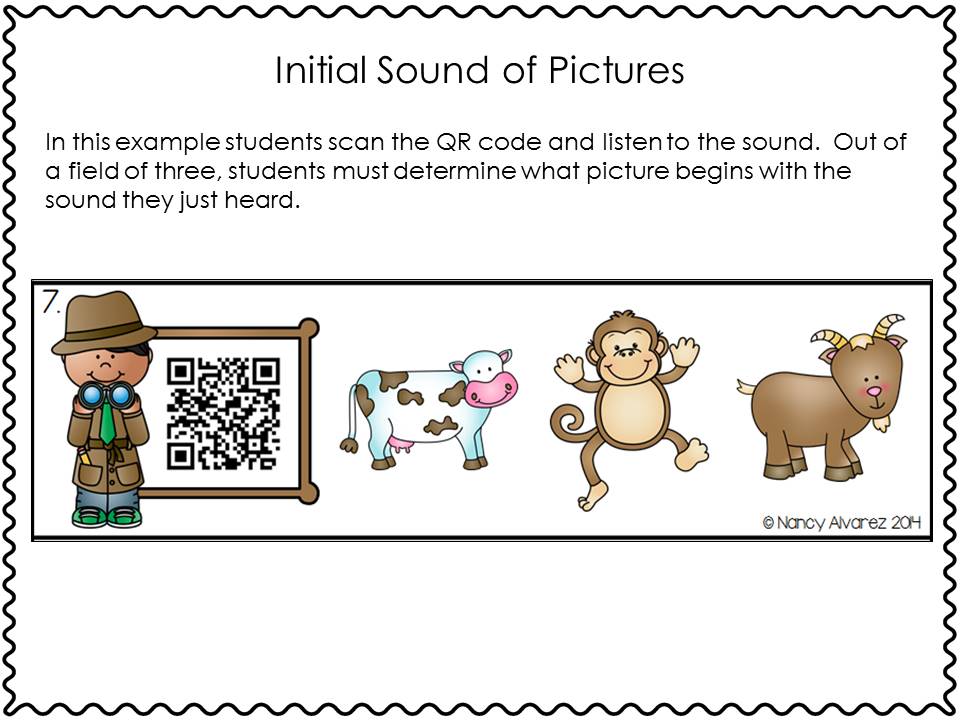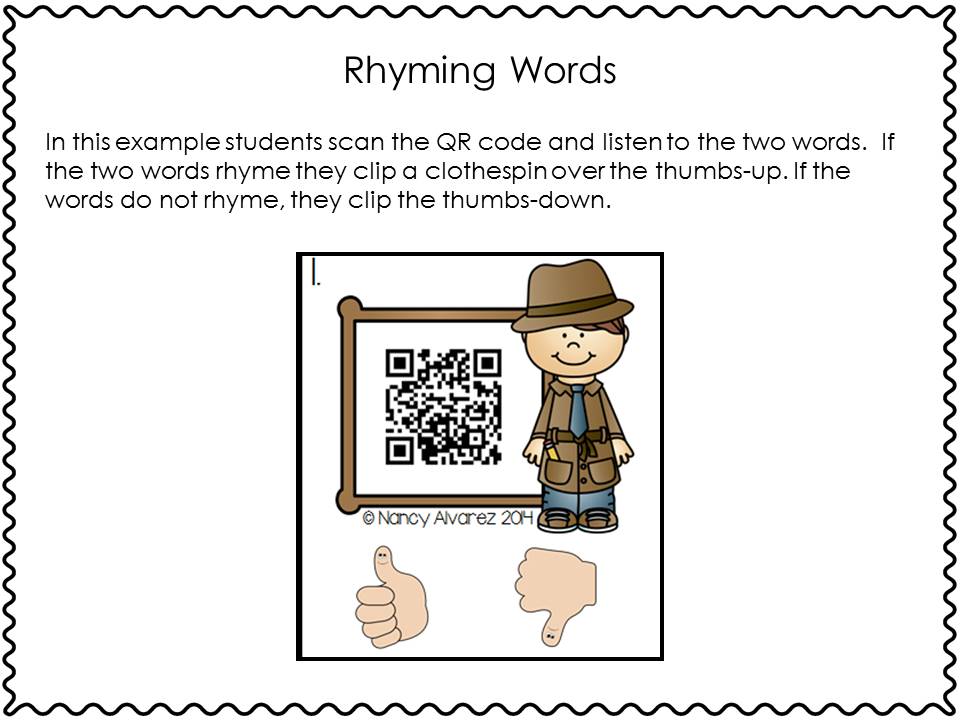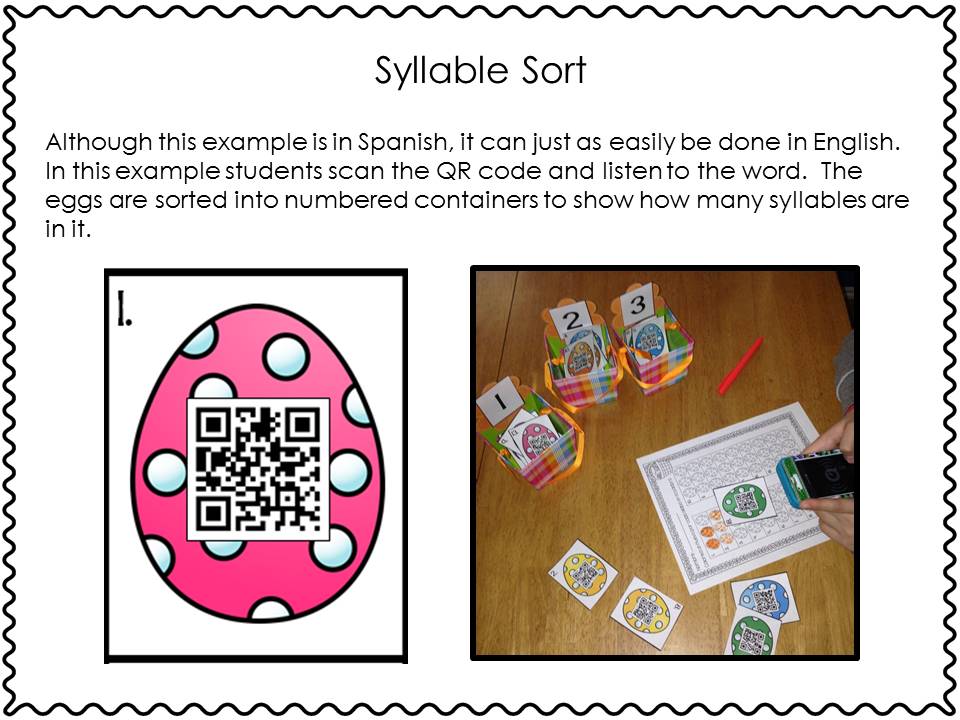 Besides these examples you could record two words and have students determine if they begin with the same sound. Instead of initial sounds you can have students listen for the medial or ending sound. With a little brainstorming, I am sure you will discover that the possibilities are limitless.
QR Code Resources
I am going to share two places you can find free QR resources if you are not yet ready to create your own.
On my blog I have a free download section where you can find a few free QR stations I've created
. Another place you can find a ton of ideas for using QR codes in the classroom in general is a Pinterest board I have. Every time I come across a unique way to use QR codes I pin it there. If you follow the board you will have access to everything I find.
Follow Teaching with Nancy's board QR Code Learning Stations and Classroom Ideas on Pinterest.
Creating Your Own Audio QR Codes
I've created a website I use for times I facilitate professional development on this topic. On this site you will find everything you need to know to create your very own audio QR codes. There is a section with tutorials that includes a video I created that will show you every step. Even if you do not consider yourself to be super tech savvy, don't worry you can do this!

If you have never used QR codes in this way I hope I have inspired you to at least investigate them a bit more. If you already use QR codes in your classroom, I hope I have shown you some new ideas you can begin using with your students.